NIRSA Region V Leadership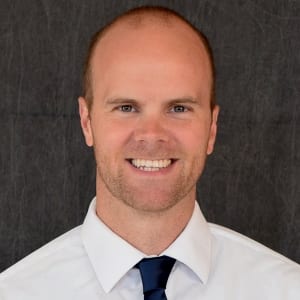 Cody has been Assistant Director of Facilities at the University of Minnesota – Twin Cities since 2013. He has been employed in collegiate recreation since working front line positions as a sophomore in 2003. During this time, the Recreation and Wellness Department experienced a period of great growth. Cody was active in opening an artificial turf/dome facility in 2012, a $60 million facility expansion in 2013, and moving the turf/dome facility in 2017. In 2009 Cody served on a stadium advisory committee that successfully advocated for regular recreational student use of the new TCF Bank Football Stadium. He has done a lot of work locally with the Department Advisory Board, multiple University Senate Committees including Finance and Planning, Educational Policy, and Student Affairs, and served as Chair of the Student Representatives to the Board of Regents.
Cody earned his undergraduate (2006) and master's (2008) degrees from the University of Minnesota and is currently near completion for a PhD. Cody has spent over 50 hours in workshops and dialogue circles to receive basic and advanced equity and diversity certificates. He strives to be an effective ally and help create equity for students on campus by recognizing and removing bias, exclusion, and barriers.
During his career, Cody has been highly involved with NIRSA at the regional and national levels by serving as a state student representative, helping host multiple conferences, and serving on the National Campus Championship Series Assessment Committee, Assessment Committee, Facilities Committee, and Nominations and Appointments Committee. He is also a School of Recreational Sports Management Level I and II graduate. He has presented at the NIRSA Big Ten Conference and National Conference.
Cody lives in Minneapolis, MN with his wife of twelve years Mollie, and two-year-old son Dev. He loves to run and any activity that gets the adrenaline pumping.
Kate discovered her passion for collegiate recreation at Southern Illinois University, where she began her campus recreation journey as a front desk attendant. She soon became involved as a member services associate, competitive sports intern, and student facility manager. After receiving her bachelor's degree in recreation administration, she decided to continue her career in campus recreation and gain more experience as a facilities and operations intern at the University of Denver. At Denver, she continued to nurture her passions for inclusivity and opportunities for student growth while gaining experience in facilities and special events. Throughout her collegiate career, Kate has enjoyed being involved with NIRSA at the state, regional, and national level. Her search for new challenges has led her to the University of Nebraska – Lincoln, where she is currently serving as the Graduate Assistant for Member Services and External Relations and is pursuing a master's degree in higher education administration.