NIRSA Region V Leadership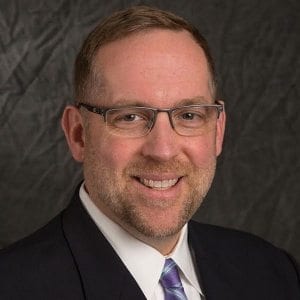 Dr. Christopher Denison currently serves at the Director of Recreation Services at the University of Northern Iowa. Formerly, Chris served as the Associate Director of Facilities and Operations, the Assistant Director for Informal Recreation, and the Coordinator of Intramurals and Aquatics at the University of Northern Iowa. Chris also has a 21-year history working with the Camp Adventure Program, placing and supervising college student interns on US military installations around the world. Program types included day camps, swim lessons, and sports camps.
Chris has been a NIRSA member for 21 years and has served NIRSA in a number of ways including as State Director of Iowa, Nominations and Appointments Committee, Aquatics Committee, Family Programs Committee, and National Service Award Committee. Additionally, Chris has hosted and helped facilitate conferences, workshops, and institutes.
A hallmark of Chris' professional life lies in continuing education. Chris completed his Doctor of Education in 2013 while writing a dissertation titled, "Perceptions of Dimensions of Services Quality and Recreational Benefits in Collegiate Recreational Sports Programs." Chris has supervised numerous master's students' theses in the area of collegiate recreation and has either presented or facilitated at 16 NIRSA state, regional, or national conferences. Chris also completed the CRSS in 1999 as well as the National School of Recreational Sports Management (Level II) in 2011. Chris earned is MA in leisure, youth, and human services from the University of Northern Iowa and his BA in leisure studies and services from the University of Oregon.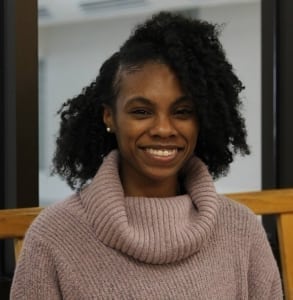 DeVanee Lasley started her journey in campus recreation in the fall of 2015 at Western Kentucky University where she started out as a control desk attendant with facility operations. She became a facility supervisor in the department of recreational sports in the spring of 2016. DeVanee attended the Emerging Recreational Sport Leaders Conference as well as the NIRSA Annual Conference in the spring of 2016 where her knowledge of campus recreation broadened heavily. In the summer of 2016, she moved to Denver, Colorado where she served as an intern at the University of Denver in facility operations. After graduation she moved to Lincoln, Nebraska where she is the current Graduate Assistant for Development & Special Events at the University of Nebraska Lincoln and is pursuing a masters in educational administration with an emphasis in higher education.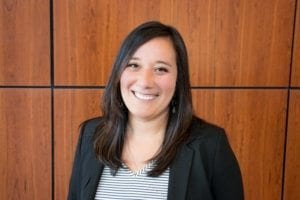 Heather currently is the Assistant Director of Member Services for Colorado State University's Department of Campus Recreation.Heather has previously served as the Colorado/Wyoming State Director (2015-2016) and was recently elected by the Member Network to fulfill the remainder of Jeff Huskey's Region V Representative term (2015–2017). Heather has been at Colorado State University for seven years, where she received her Student Affairs and Higher Education Certificate in 2013. She received a master's degree from James Madison University in Campus Recreation & Leadership in 2010 and her bachelor's from the University of California, Davis in 2008.
She has served on numerous NIRSA committees, received the William Wasson Student Leadership and Academic Award, and is a two-time NIRSA Foundation scholarship recipient. Locally, she served on the 2015 Region V Conference Host Committee, served as a state director, and is very active on the CSU campus where she serves on many departmental and campus-wide committees.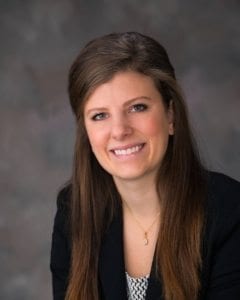 Tiffany currently is the Marketing and Promotions Graduate Assistant at the University of Nebraska-Lincoln's Campus Recreation Department. She is in her second year of her graduate assistantship.Tiffany graduated from the University of Nebraska-Lincoln with her bachelors degree in Graphic Design and is currently pursuing a masters degree in Integrated Media Communication. Her recreation career began at UNL as a student Facilities Manager in 2010 and has continued with her current role as the GA of Marketing and Promotions.
| Title | First | Last | Institution | Email | NIRSA Connect Profile |
| --- | --- | --- | --- | --- | --- |
| NIRSA Region V Regional Representative | Chris | Denison, CRSS, EdD | University of Northern Iowa | email | NIRSA Connect |
| NIRSA Region V Regional Representative | | | | | |
| NIRSA Region V Regional Student Leader (2020) | | | | | |
| NIRSA Region V Regional Student Leader (2019) | | | | | |
| NIRSA Region V Regional Student Leader (2018) | DeVanee | Lasley | University of Nebraska- Lincoln | email | NIRSA Connect |
| NIRSA Region V Regional Student Leader (2017) | Taylor | Sidore | University of Nebraska | email | NIRSA Connect |
| Colorado Representative | Bryan | Hostetler | University of Colorado- Boulder | email | NIRSA Connect |
| Colorado Student Leader | Kennidi | Cobbley | University of Northern Colorado | email | NIRSA Connect |
| Iowa Representative | Luke | Bartlett | University of Northern Iowa | email | NIRSA Connect |
| Iowa Student Leader | Paige | Perkins | Iowa State University | email | NIRSA Connect |
| Minnesota Representative | Karina | (Wittmann) Knutson, RCRSP | University of North Dakota | email | NIRSA Connect |
| Minnesota Student Leader | Sarah | Heemstra | University of Minnesota | email | NIRSA Connect |
| Nebraska Representative | Sarah | Lewis | University of Nebraska | email | NIRSA Connect |
| Nebraska Student Leader | Britton | Lyon | University of Nebraska | email | NIRSA Connect |
| North Dakota Representative | Karina | (Wittmann) Knutson, RCRSP | University of North Dakota | email | NIRSA Connect |
| North Dakota Student Leader | Courtney | Berntsen | North Dakota State University | email | |
| South Dakota Representative | Sarah | Lewis | University of Nebraska | email | NIRSA Connect |
| South Dakota Student Leader | Zoe | Arnold | South Dakota State University | email | NIRSA Connect |
| Wyoming Representative | Bryan | Hostetler | University of Colorado- Boulder | email | NIRSA Connect |
| Wyoming Student Leader | Kennidi | Cobbley | University of Northern Colorado | email | NIRSA Connect |